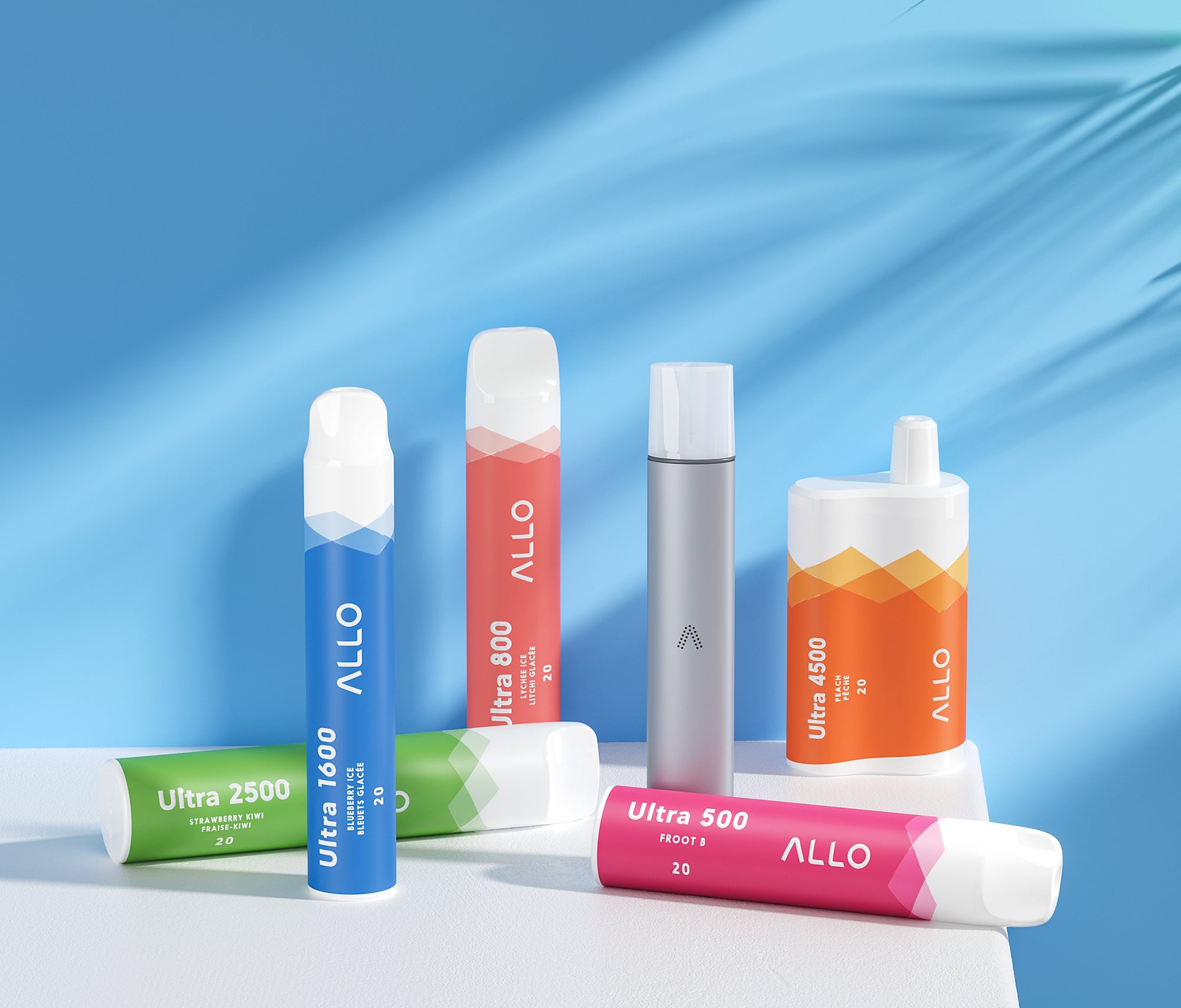 Refer an adult smoker
Share the Savings
The Allo referral program allows you to invite other adult vape users to shop with us, when they make their first purchase you both get $20 off your next order!
Step 1
Sign in or create an account, once you've spent at least $30 on your account you can start referring others with your unique link
Step 2
Anyone with your link will receive $20 off their first purchase above $30, you will also receive $20 off your next purchase above $30
Step 3
Use your coupon code for any purchase of $30 or more on Allo.ca
Frequently Asked Questions
How do I get my shareable link?
Either log in to your existing Allo.ca account or create an account here. Visit the referral page to get your code.
How do I track my savings once I've shared my code?
All of your successful referrals can be seen through your rewards page on your profile. You will also receive an email any time you earn a discount through a successful referral.
How do I qualify to use my $20 savings?
You must have already spent $30 on Allo.ca, then you can share your code with your others. Anytime someone uses your link to make a purchase of $30 or more, you will earn your $20 savings. You can use your savings to purchase any item on Allo.ca but it must be used towards a purchase of $30 or more.
How do I get and use my $20 code?
Anytime you earn a $20 discount you will receive an email with your coupon code. Use this code to receive $20 off your next order of $30 or more.
Someone sent me a referral code, how do I use it?
Use the unique link to access Allo.ca and create an account. In order to receive the $20 discount, you must purchase at least $30 (before taxes). Before you check-out ensure you have accessed the online store through the link you received, and that the $20 discount appears on your order total.
I referred someone successfully, how do I get my $20 coupon code?
Once the user you referred has spent $30 or more through your link you are eligible for a $20 discount. You will receive an email with your discount code, please allow for up to 24 hours to receive this email. If you do not see the email after 24 hours, make sure you have checked your junk mail and then contact customer service at service@allo.ca.
You can refer any new Allo.ca users, meaning they must create an account for the first time through your link. All referrals must be to existing nicotine users that are of age in your region.
Do my link or coupon codes expire?
Your unique referral link never expires. Coupon codes expire after 14 days.
Can I stack my earned discounts?
No, you cannot. If you have earned multiple $20 discounts from referring others you must use them for separate orders of $30 or more. If you have received multiple referral links from others you can only use one of their links to create your account and shop.