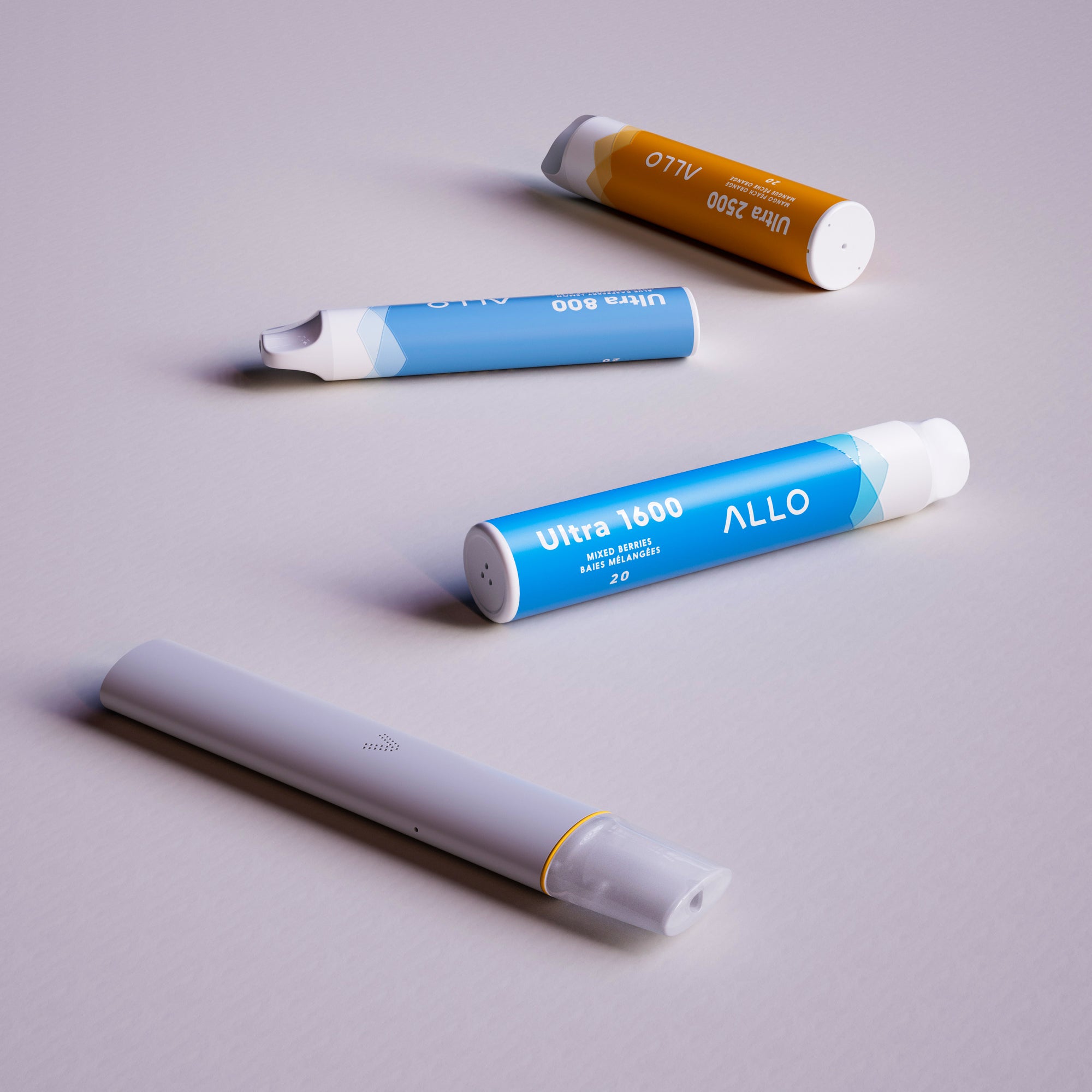 ALLO E-VAPE PRODUCTS

Looking to purchase Allo's disposable or closed-pod vape devices? There are a number of ways to purchase in Canada. You can find the nearest vape store through the Allo store locator. Allo products are also available for delivery through Allo.ca in select provinces.

Learn more: Where can you buy E-cigarettes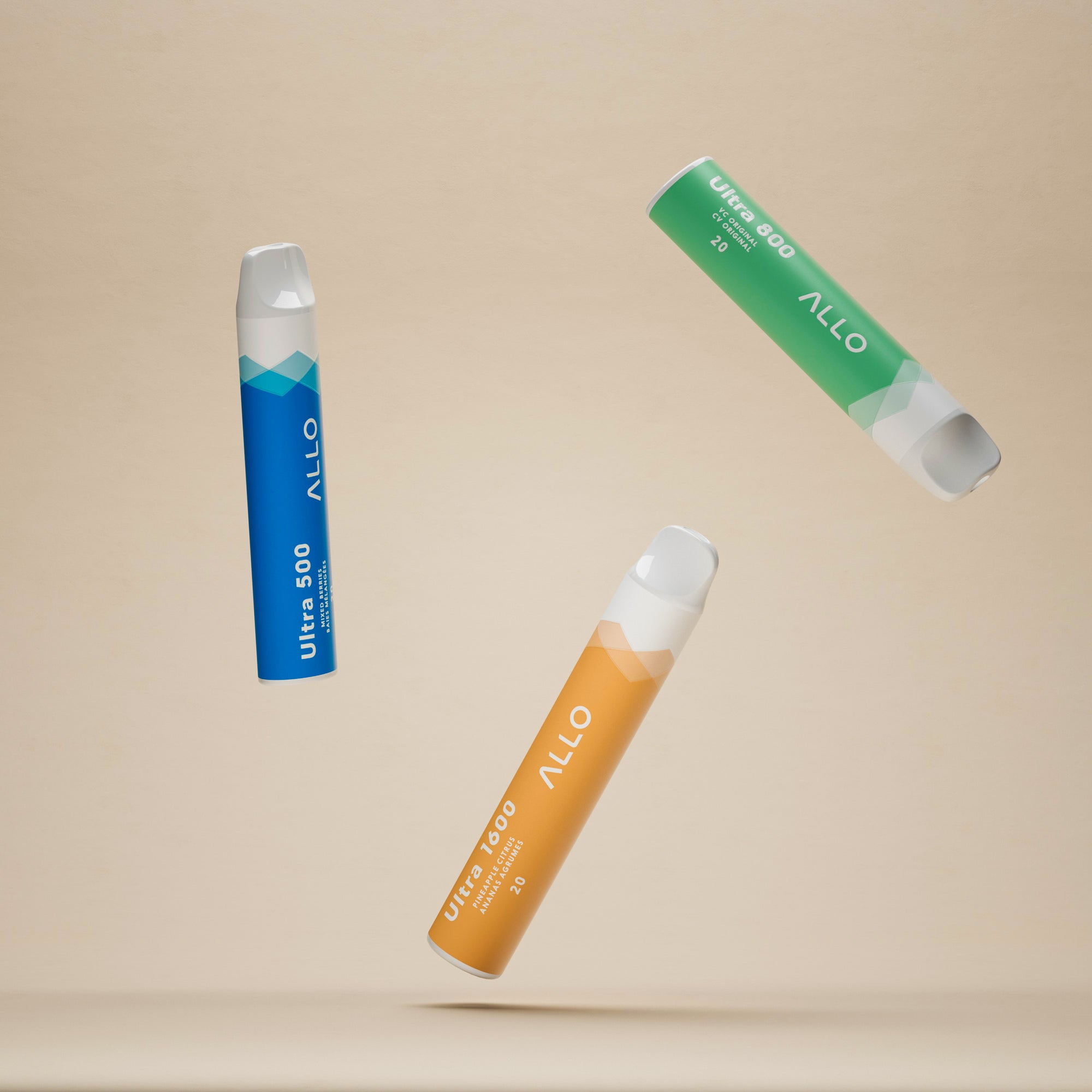 NEW TO VAPING

Vapes come in a variety of types with various features. Ultimately, it comes down to personal preference and a decision between closed devices and open devices



Learn more: What Vape should I get?

Unsure about making the switch from cigarettes to a vape device?



Learn more: Switching from cigarettes to vaping Allo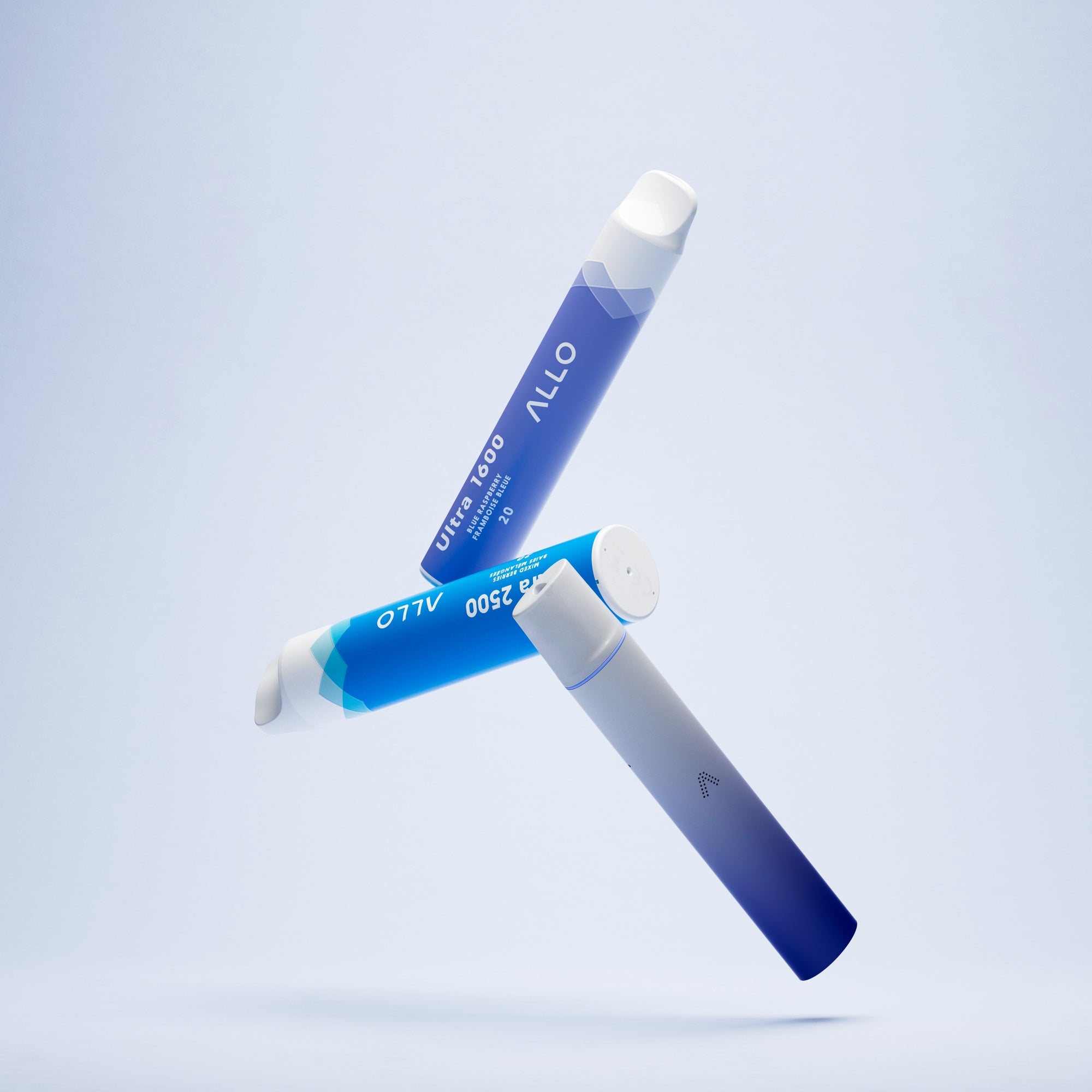 WHAT IS AN E-VAPE?
Whether you're new to vaping or a long-time vape user you may have wondered what exactly is in vape juice.


Learn more: What is in vape juice?

To understand more about Allo products read the Products FAQ